SplashSave
Parents become your child's first aquatics teacher using SplashSave's innovative 'Swim to Survive' programme
SplashSave's 'Swim to Survive' is the brainchild of Wellington brothers Phil and Richard Waggot, who are on a mission to reduce drownings by helping parents and caregivers become their child's first swim teachers.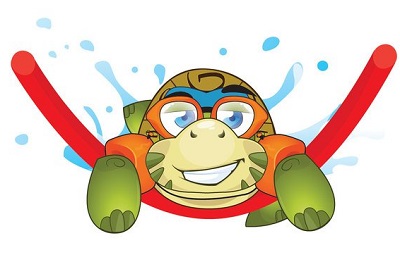 Phil, a swim teacher for the past 20 years, and Richard, who designs educational materials, created the SplashSave 'Swim to Survive' programme back in 2011. The programme gives parents and caregivers the skills they need to teach their child the basics in aquatic education.
Swim To Survive focuses on the birth to five-year olds and teaches them water survival techniques - a pre-curser to traditional swimming lessons.
Comprising of five units, Swim To Survive is filled with fun games that are played with children in the pool and it builds on skills from baby's first bath and to preschool swim skills and right through to water safety at beaches, rivers and on boats. It is written in an easy to understand format and it includes five waterproof lessons plans and certificates to mark achievements along the way.
A social enterprise, Phil and Richard will donate 20 percent of proceeds of each pack sold to providing free water safety education to those in need.
They are working with local Parents Centres and kindergartens in higher risk geographic locations where access to early water safety education is more challenging.
The packs are available in Te Reo as well as English.