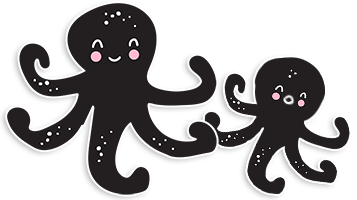 1. Within Arm's Reach
Whether it be the home or out of the gate, always be 'on the ball' when it comes to supervising children around water. Be in the present and be prepared.
Within arms reach around water
They may only be 'out of sight' for a moment, but it can be all that it takes. Unfortunately, all childhood drownings could have been prevented with better adult supervision.
Kids are fascinated by water and it is this fascination that can pose the most danger of your little ones.
Babies and toddlers are most vulnerable to drowning and totally depend on you for protection against water hazards that can injure or kill. This means you always must be on the ball and make sure your child enjoys the water but at the same time develop a healthy respect for it.
Babies and toddlers don't physically have the skills to get themselves out of trouble and they don't have the mental capacity to judge distance nor have they developed a fear of water. They just can't see the danger or have the ability to assess the environment. This means you must always be 'on the ball' to make sure your child is always adequately supervised and at arm's reach at all times if needed.
As a new parent it may seem daunting to think that even a small amount of water - even that bucket that you soak clothes in or the outside tub that has filled up after a recent rainfall - is enough for a child to drown in.
Keep them close and help them develop a healthy respect for the water; when appropriate, take them to water skills classes and identify and mitigate all water hazards in or outside the home.