2. Who's in Charge?
A responsible adult must always be on 'duty' when children are around water.
Who's in charge?
Children love water and have a real curiosity about it. Water play is a fun activity and learning to survive and swim is crucial for those living in New Zealand as we are surrounded by sea and have many lakes and rivers right on our doorstep.
Always have an adult supervisor to watch over little ones when they are around water. That means don't leave older children – those under the age of 16 – to supervise younger kids.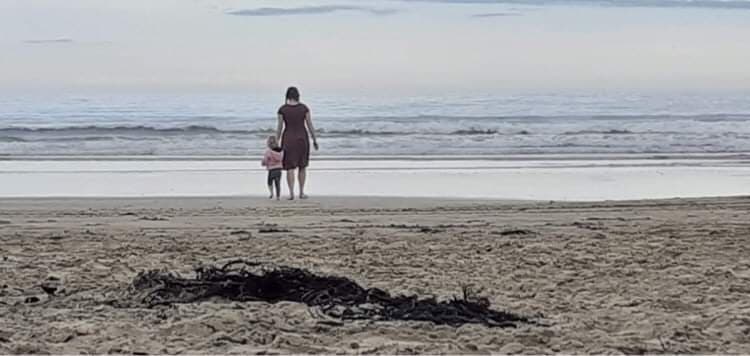 Some other important advice for keeping children safe around water.
Constant active supervision is key meaning constant visual contact and not just a glance. This includes supervising children even if they can swim. Avoid distractions like cell phones and be in the present with them.
Restrict access to water by fencing it. Watch children around fountains, fishponds, open drains and even animal bowls and troughs. Regularly check your home for water hazards and turn buckets and basins upside down. Remember to put on tight fitting lids to buckets and empty baths and tubs immediately.
Learn first aid resuscitation. For more information about child CPR see St John or Red Cross. As well as learning basic first aid, you will learn rescue breathing for adults and for children. Keep your knowledge up to date with a regular course.

The Red Cross has a number of first aid courses available


St John's have general first aid courses and a child first aid course that is aimed at adults. What you gain in this half day course is a Certificate in Child First Aid which is current for two years after completion.

Increase water awareness in your family and for your children. Swimming and water safety lessons - especially for tots - is crucial to a lifetime of being safe around water. Build your child's familiarity and confidence around water through aquatic play. Set rules and boundaries around water then enrol your child from six months of age in a programme at your local pool. In a public pool, always keep an eye on your child and don't rely on the lifeguard to look after your child. Check out your local swim school here:
Choose a beach patrolled by lifesavers and always swim between the flags. The same rules apply. Always supervise your child. Water wings and blow up toys are not suitable for life saving purposes and are hazardous in any situation. Use a lifejacket sized for your child.
Many drownings occur in inland waterways such as rivers, creeks, dams, or lakes. Always teach your child not to go near them without you. They should never swim in fast flowing water either. Teach them how to cross shallow rivers safely.