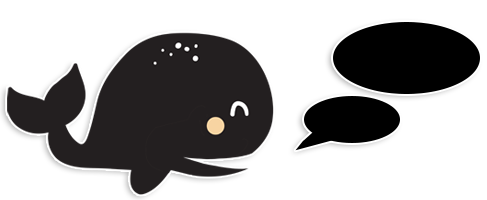 Advice
Learn from other people's experiences.
Advice
Water Safety New Zealand was pleased to support Drowning Prevention Auckland in 2020 to facilitate the production of this important video, promoting water safety of babies, toddlers and preschoolers.
From a Wellington (New Zealand) Swim Teacher Phil Waggott
Have fun
Your child learns so much better when they are having fun.  Tailor the games to what they are interested in for example if your child is interested in. For example if your child likes rocket ships then get them to pretend they are the space shuttle and the water is space.  They will love the feeling of being weightless as well as learning the skills you need them to.
Success, success, success
It is so important that whatever activity you are doing your child achieves success.  They need to be able to achieve the skill you are trying to do (don't try and get them to swim a length before they can put their face in the water).  When they achieve the skill celebrate with them with a big 'well done' and a 'high five'. This will grow their confidence.
 Take it slow
Don't try and rush through the skills every child learns at a different pace but it is all about confidence and if you push them too quickly you will dent their confidence. Grow their confidence by leading into it, and taking even longer for your child to learn these vital life skills
 Play games
Kids love using their imagination so tap into that and let them explore and play in the water (under close supervision within arm's reach of course).  The best lesson for an under five year old's is nothing but game after game.  Take time before going to the pool is to think about what you are wanting to do and what games you are wanting to play. You can even let your child choose what they want to play. 
The important thing is that any game they play it has an element of the skill you are trying to teach them - for example if you are wanting your child to sit on the bottom of the pool (a submersion skill) then get them to dive for treasure (pick up any object from the bottom of the pool) get them to see how much treasure they can find.
Safety first
Always be in the water with your child. You should never be more than an arm's reach away and be sure to keep your eye on them at all times.  It is very easy for a child to slip under the water and the best prevention of this is active supervision from their parent or caregiver.
 Deep water is relative
Most people feel that two to three metres is deemed as deep water however water is considered deep if your chin is not clear of the water, so you never need to get out of your depth while teaching your little one as the 1m part of the pool would be considered deep to them.  A lot of parents refrain from taking their child in because they are not confident of their own ability however you never need to leave the toddlers pool with your child if this is the case.
 Anyone can teach under 5's
When teaching the basics of swimming and water safety confidence is the key and the way to build that is through success just as parents will encourage their child to walk they can encourage the learning of these basic life skills that could one day save their life, all it needs is opportunity for practice and anyone can provide that.  The SplashSave 'Swim to Survive' pack has been designed to assist a parent with the building blocks of fundamental swimming and water safety skills that will allow your child to progress to the point where they can begin learning the swimming strokes. The more children that learn these basic skills the safer they will be in on and around the water and the lower the drowning toll be in the future.